---
About this event:
Created by Tanya Gilsenan-Blair
---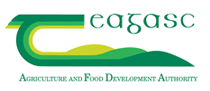 A Horticultural Open Day will take place at the Teagasc Kildalton horticultural college in Piltown, County Kilkenny, on Friday, 01 March, starting at 10.00am.
Kildalton is the largest land-based college in Ireland and has been providing courses in horticulture since 1972.
The horticulture courses offered at Kildalton include part-time as well as full-time and range in length from one to three years. We provide courses for school leavers, those looking for a change of career as well as those actively working within the horticultural industry. Kildalton also has a long-established relationship with Waterford Institute of Technology in providing the Level 7 Bachelor of Science in Horticulture. Level 5 and 6 courses in horticulture are offered on a full and part-time basis for those working within the horticultural industry.
This is a wonderful opportunity to visit the college, view the horticultural units and explore the variety of courses available.
Date: 16 March 2018
Event Time 10.00am & 11am
Venue Teagasc, Kildalton Agricultural & Horticultural College, Piltown, Co Kilkenny. E32 YW08