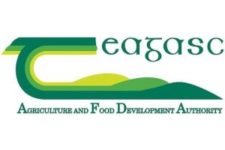 NURSERY STOCK
Growers are always looking for alternative weed control options to help reduce costs, improve weed control range, reduce the risk of weeds developing resistance and because of the long term decline in availability of plant protection products in the grower's toolbox. Recent off label updates by the Pesticide Registration and Controls Divisions (PRCD) of the DAFM gave some new options to growers. In the last 12 months, Teagasc completed two trials that looked at herbicides in containerised and field production. The trials were observational and give general guidance based on our focused use. Growers should use the best judgment and follow product labels when using new products.
FIELD TRIAL
A trial was set up to look at five combinations of preemergent herbicides on seedbeds for trees. After 16 weeks, the follow-up post-emergent controls were applied. You will recall the summer we had last year was very dry and the trials suffered, with only Fagus sylvatica performing satisfactorily. Three of the preemergent herbicides worked very well and maintained a clean seedbed. Follow up treatments caused scorching but the plants appeared to grow away from this.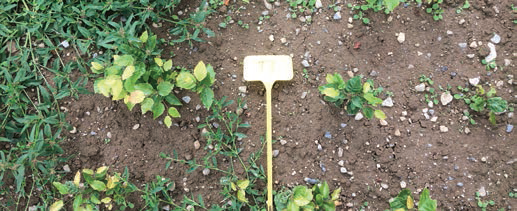 Photos of Fagus seed bed trial. Treatments 2 and 5 showing a clear difference in weed control after 10 weeks.
PROTECTED NURSERY STOCK TRIAL
A pre-emergent herbicide with active ingredient Metribuzin was recently approved for use under protection. Metribuzin had been reported previously to be phytotoxic and it was hoped that multiple low rate treatments could prevent phytotoxic damage. The product was trialled alongside a product containing Isoxaben, the only other herbicide permitted for use under protection. Fifteen evergreen plant species were treated and then assessed over 16 weeks. Metribuzin was seen to be safe and useful on a small number of evergreen plant species tested. Neither Isoxaben nor Metribuzin prevented liverwort growth. Use of Metribuzin at multiple low rate treatments to prevent phytotoxic damage was successful in just a small number of plant species. Full details will be available online – contact Dónall Flanagan directly to ensure you get your copy, donall.flanagan@teagasc.ie. ✽